All that Carrom King
has in
store for you!
About Carrom King
Carrom which is also spelled as Karrom is a "strike-and-pocket" tabletop game, which originated in South-Asia and is an Indian version of pool or billiards.
Carrom King™ 3D is a fun and challenging board game for all ages by pocketing the coins using the striker.
The queen is the most important coin in the game; it is worth 3 points alone. However, in order to bag the queen, you must give her a cover as well. This means that you must pocket one cover immediately after pocketing the queen. Can you bag the queen before your opponent?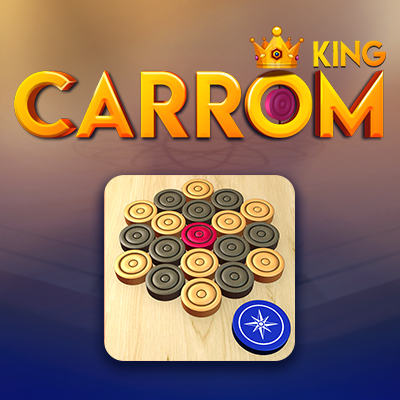 More than
10,000,000+ Downloads

,
see some reviews here.
Excellent interpretation and good animation and realistic gameplay. Neil Alexander

Apr 25, 2019
Very very user friendly game. Thank you for the game. Manoj Kumar Sahoo

Jun 21, 2019
Very nice game I love this game a lot. Athar Kadri

Jun 25, 2019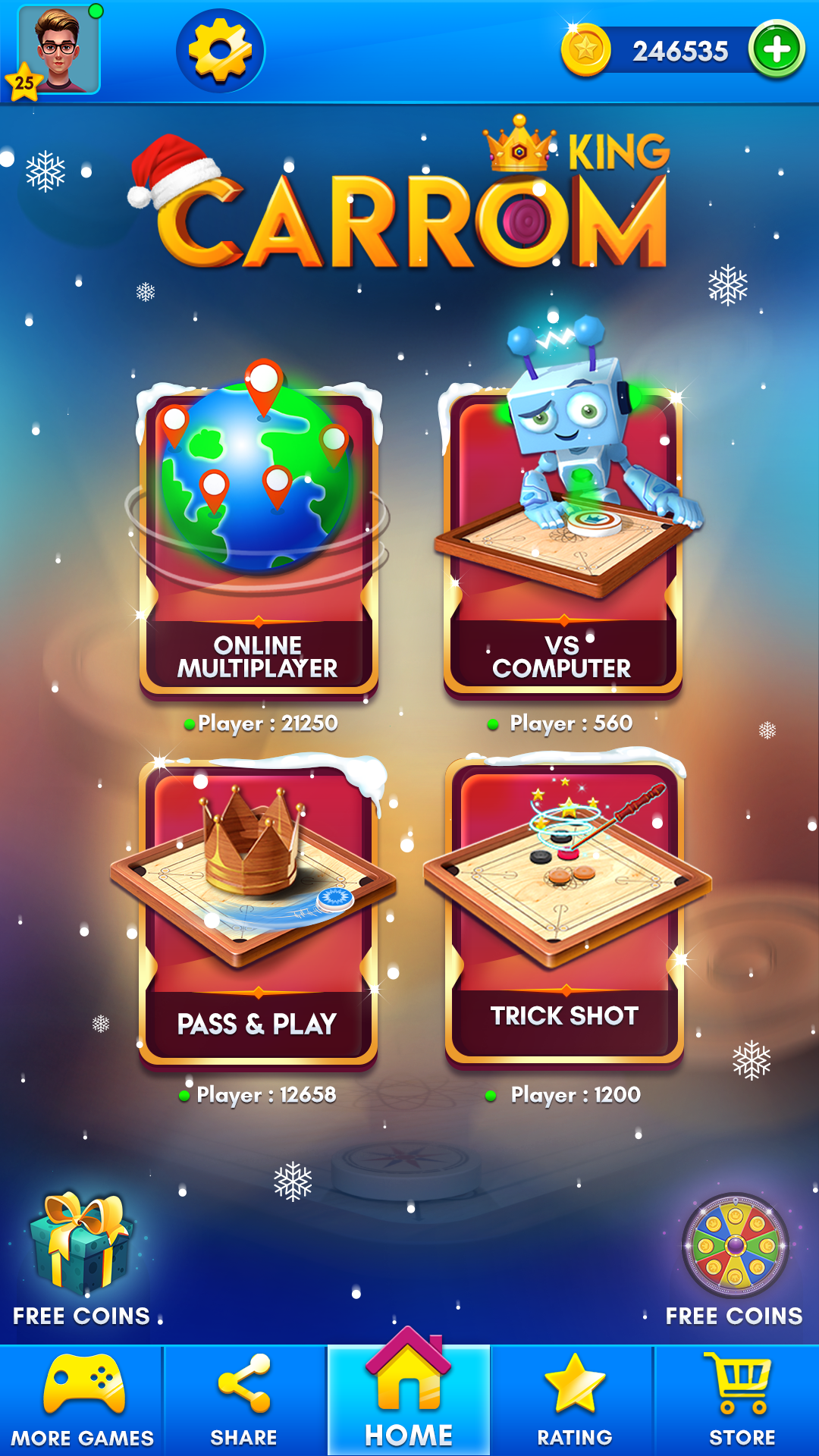 Carrom King is the perfect game to play for all the age groups as the game offers you a mix and match of logical thinking, reasoning and also eyes-and-hand coordination. Play Carrom King and start practicing your aims and master your strikes.
Try Now